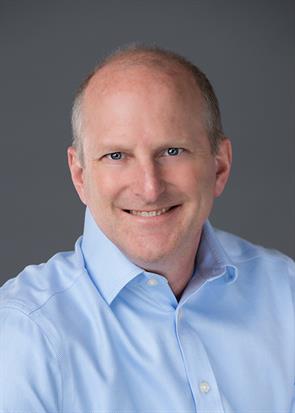 Attorney James C. Bocott
Seminars & Conferences Attended
2017 through current, James has attended several trial colleges and seminars at the Keenan Trial Institute in Atlanta, Georgia, developing and refining his jury trial skills. James has also developed a regular schedule for conducting focus groups all over the State of Nebraska.
Since 2014 James has become an advocate for shared parenting in cases where there are two fit, loving, and responsible parents living in close proximity to one another. His work has included presenting at family law and mental health seminars, testifying before the Nebraska Unicameral on multiple occasions, educating law-makers, and appointments by the Nebraska State Bar Association and Nebraska Supreme Court to committees concerned with the way court's decide custody and parenting time. James believes in, and advocates for, parenting time decisions that are based upon the unique circumstances of each family and the presumption that when there are two loving, capable parents involved in a child's life, efforts should be made to ensure each parent has substantial, frequent, meaningful, and continuing parenting time with both parents.
2014 The Elements of Trial, Las Vegas, Nevada (January 2014) featuring best-selling trial skills authors and teachers, Rick Friedman and Roger Dodd
2013 The Essentials of Litigation, Omaha, Nebraska, presented by the Nebraska Association of Trial Attorneys (September 2013)
2013 The Power of Presence: Nonverbal Intelligence at Trial, featuring Sari De la Motte - internationally recognized expert on nonverbal communication, Portland, Oregon (May 2013)
2012 Robert Chaloupka Trial Skills Seminar featuring Tom Metier, Jeffrey Hill, and James Fitzgerald, Scottsbluff, Nebraska (November 2012)
2011 Damages 3, Los Angeles, California (November 2011 by Trial Guides featuring David Ball and Gary Johnson - premier experts/authorities on maximizing damages in injury cases)
2011 NACBA Members Only Workshop - Representing Clients in the Mortgage Mess, Colorado Springs, Colorado (October 2011 by National Association of Consumer Bankruptcy Attorneys)
2011 Family Law Update, Omaha, Nebraska (July 2011 by NSBA Family Law Section)
2011 Advance Bankruptcy Practice, Omaha, Nebraska (August 2011 by NSBA Bankruptcy Law Section)
2010 NACBA Members Only Workshop - Advanced Issues in Chapter 13 Bankruptcy Cases, Puerto Rico (November 2010 by National Association of Consumer Bankruptcy Attorneys)
---
Awards & Memberships
Awards
Avvo Client's Choice Award 2019
Avvo Superb Rating - Top Attorney
Memberships
Keenan Trial Institute
Nebraska Association of Trial Attorneys
National Association of Consumer Bankruptcy Attorneys
---
Biography
James C. Bocott graduated from the University of Nebraska College of Law in 1997, where he was a member of the college's National Trial Team. James is licensed to practice law in the State of Nebraska both at the State and Federal Levels and has argued numerous cases before the Nebraska Supreme Court. James is a member of the Nebraska State Bar Association, has served on various committees, and served as Chairman of the Publications Committee for several years.
After graduation from law school James immediately began litigating criminal, divorce, and personal injury cases as an associate attorney in the North Platte, Nebraska, law firm formerly known as Ruff, Nisley and Lindemeier.
In 2001, James accepted an invitation to join the McCarthy Moore & Hall law firm (later McCarthy, Pederson, Moore & Bocott), where he was a Partner until leaving the firm in 2010. From 2001 to 2004, James was also the Chase County, Nebraska, Attorney, where he prosecuted criminal offenses and represented Chase County in numerous civil matters, including the issue of whether to grant a special use permit to a significant hog confinement facility.
In July of 2010, the Law Office of James C. Bocott, PC LLO, was formed in order to bring a more focused and specialized approach to a legal practice designed to: represent seriously injured people; represent injured workers; represent those burdened with overwhelming debt; and, represent people in various other civil legal disputes such as divorce, custody, breach of contract matters, and estate litigation.
James is a member of the American Association for Justice, Keenan Trial Institute, National Association of Consumer Bankruptcy Attorneys and the Nebraska Association of Trial Attorneys, and regularly attends both State and National continuing legal education seminars, workshops, and conferences to ensure a high level of competence in each practice area.
When not practicing law, James enjoys spending time with his family, serving his church, coaching his children's athletic teams and staying active and fit via adventure racing. James has been actively involved in the North Platte community and has served on the Board of the United Way (Chairman 2001 and 2002), has served on the American Red Cross Board of Directors from 2007 through 2009, and has coached and judge high school mock trial competitions. Further James has served as both an Elder and Deacon in his local church.